[edit this]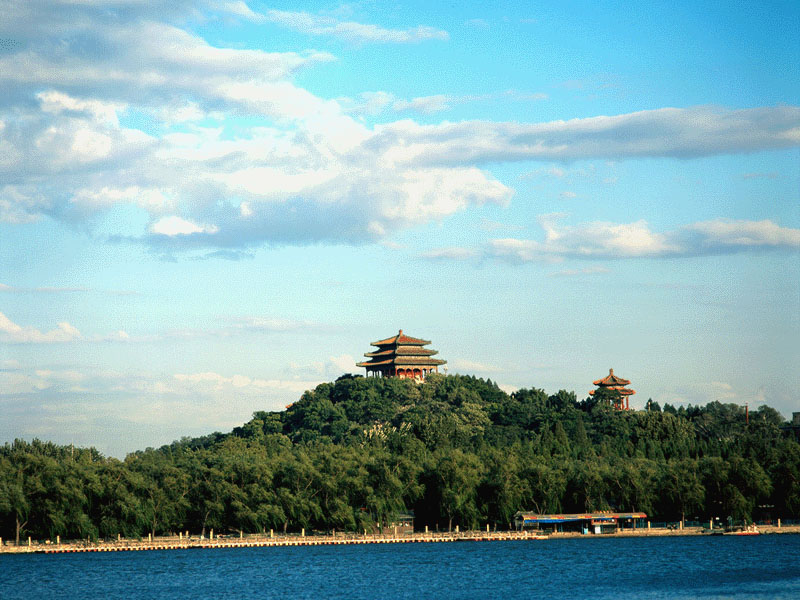 Photo By: ch
[Change Image]
Jingshan Hill Park is situated at Wenjin Street, Xicheng district.
It was originally a beautiful royal garden of the Ming and Qing Dynasties. With a height of 44.6 meters, its middle peak in the park was the center of the inner city of old Beijing and also the highest spot at that time. The Hall of Longevity and Sovereign and Hall of Virtue Inspection behind the hill were the places where the emperors sacrificed to their ancestors.
In 1644, the 17th year of Chongzhen's reign of the Ming Dynasty, Zhu Youjian, i. e. Emperor Chongzhen, hanged himself on a pagoda tree at the eastern slope of the hill. In 1655, the 12th year of Shunzhi's reign in the Qing Dynasty, Emperor Shunzhi changed the former name to what it is now-Jingshan Hill.
Jingshan Hill Park was opened to the public in 1928. Now it has become one of the popular holiday resorts for the people of Beijing.

Edit by: ch