[edit this]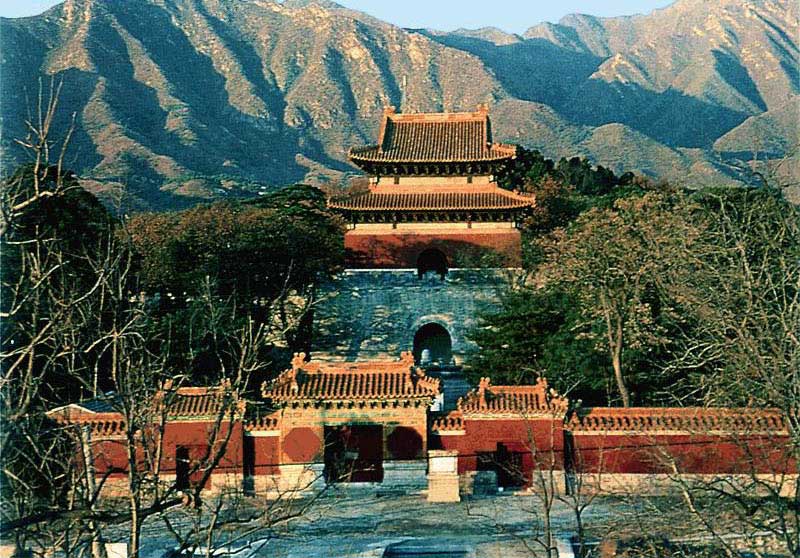 Photo By: ch
[Change Image]
The Ming Tombs, consisting of 13 emperor tombs of the Ming Dynasty, are located at the foot of Mountain Tianshou in Changping District. The majestic Chang Mausoleum and Ding Mausoleum with an excavated underground palace are the most famous.
Chang mausoleum, which is situated in the center and is the first of all the thirteen mausoleums, has palaces of grandiosity and great momentum. The construction of the Mausoleums lasted for over 200 years from 1409 to the end of the Ming Dynasty. Now only parts of the mausoleums are open to tourists, and they include the Divine Avenue, Chang Mausoleum, Ding Mausoleum and Zhao Mausoleum. The Divine Avenue is the main road leading to the tombs and on both sides stand 18 pairs of stone statues of humans and animals. The Underground Palace of Ding mausoleum, the essence of the Thirteen Mausoleum, has been unveiled as a result of two years of unearthing work from 1956 to 1958. Now tourists can go down the mausoleum to see the funeral objects and the coffins made of Nanmu wood.
The Ming tombs were put under protection of the Beijing municipal government in 1957. In July 2003, the UNESCO World Heritage Committee at its 27th session officially inscribed Ming Tombs (Shisanling) in Beijing on the World Heritage List as assemblage of the Imperial Tombs of the Ming and Qing Dynasties.

Edit by: ch