[edit this]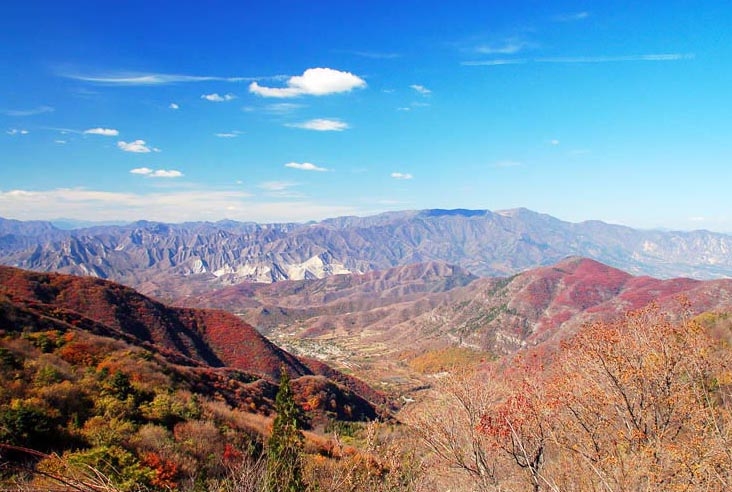 Photo By: ch
[Change Image]
Mountain Fragrance lies at Haidian District, about 20 kilometers from the downtown, and covers an area of 15,000,000 square meters.
It used to be the temporary abode for emperors of the Jin, Yuan and Ming Dynasties. Especially in the Qing Dynasty, Emperor Qianlong launched an immense construction here. 28 sights were completed at that time and they were included in Jingyi Garden. However, in 1860, the 10th year of Xianfeng's reign and in 1900, the 26th year of Guangxu's reign, the resort was devastated early or late by the Anglo-French Allied Army and the Eight-power Allied Forces. It is owing to several repairs after the liberation that the mountain takes its present look.
Red Leaves on smoke trees in Mountain Fragrance have all along been well-known. In autumn, the Mountain is covered by red leaves and look gorgeous. The scenery area is formed mainly by mountainous fields and natural forests. Over 200,000 tress of over-100 varieties are in the 160 hectare area which is also the site where various kinds of birds dwell. Mountain Fragrance is also famous for its snow scenery in winter.
The famous scenes on the mountain include Hall of Industrious Government, Pavilion of fineness and Verdure, Tower of Piling Cloud, Double Serene Villa, Sunny Snow at Western Mountain, Dark Jade Scepter, Mountain Fragrance Temple, etc.

Edit by: ch