[edit this]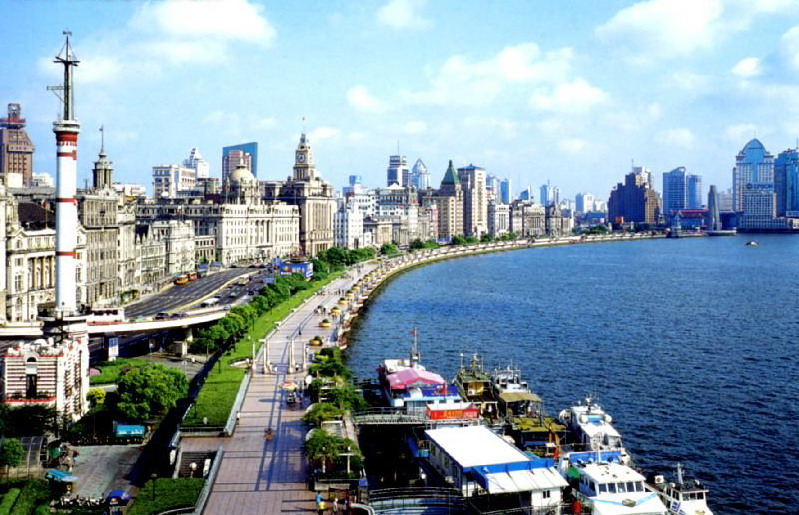 Photo By: ch
[Change Image]
The Bund is located at Zhongshanyi Road (East), Huangpu District, and as the financial center of Shanghai, was reputed as "eastern Wall Street" because of the numerous Chinese and foreign banks there in the early 1900s.
Its building complex extends 1,500m in length, from the Waibai ferry bridge at Suzhou estuary in the north to Jinling Road (East) in the south. Though there are different architectural styles such as Gothic, Baroque, Romanesque, Classic, Renaissance-style, and Chinese-western style, their architectural pattern is basically consistent. The complex is reputed as "exhibition of all countries's buildings". Adopting the unique compartment design, the floodwall of Waitan, which is 6. 9m high and 15.4m wide, can resist any extremely huge tidewater occurring in a period of a thousand years.
The Bund has become the centre of international finance as well as the touring resort thus forms as a colourful picture of the Shanghai City now.

Edit by: ch