[edit this]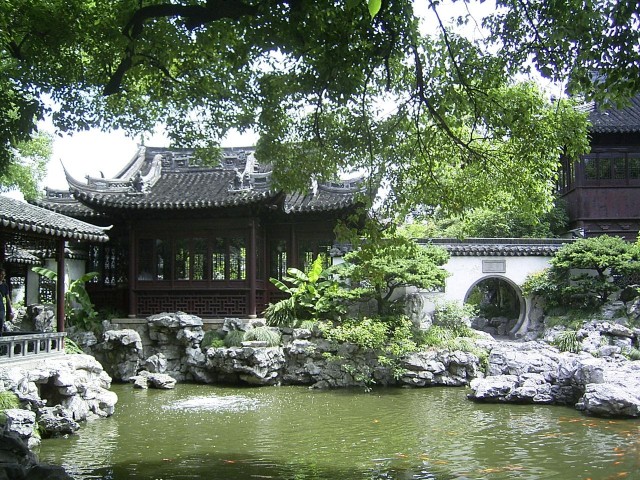 Photo By: ch
[Change Image]
Yu Garden lies to the west of Chenghuang Temple, Huangpu District, started to be constructed in 1559, the 38th year of Emperor Jiajing's reign and was completed in 1577, the 5th year of Emperor Wangli's reign in the Ming Dynasty. Pan Yunduan, the owner of the garden, was born in Shanghai. He named it Yu garden, which means "delight old parents".
With the layout strongly influenced by the architectural characteristics of the states Wu and Yue in ancient times, it is reputed as "city mountain forest" and "the best among all the famous gardens in southeast Chinese". The garden has 48 attractions, comprising such attraction groups as big artificial rockwork, Cuixiu hall, Yangshan hall, sanhui hall, Wanhua tower, Dianchun hall, Huijing tower, Yulinglong, and Yulexie. "Yulinglong" rockwork is regarded as one of three strange stones in terms of gardens in South China.
In Oct 1999, Jiang Ze-ming the president of the People's Republic of China, inscribed "a famous garden on the sea" for it on the celebration of its 440th anniversary.

Edit by: ch