[edit this]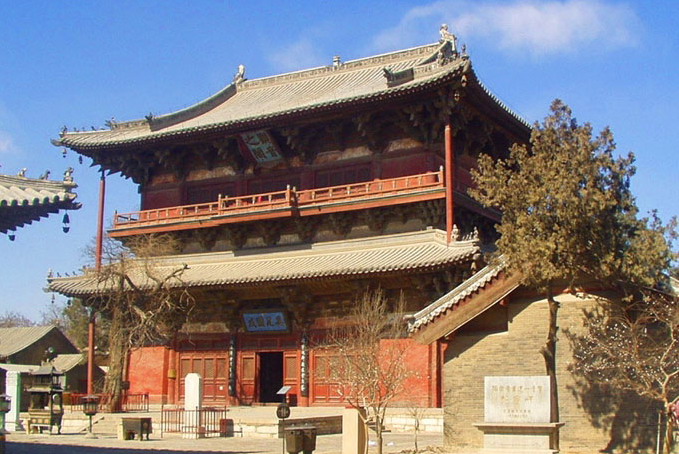 Photo By: ch
[Change Image]
Dule Temple is situated at Xijajie Street in Jixian County Seat, also known as "Dafo Temple". Constructed in the Tang Dynasty, it has a history of 1000-odd years.
The temple consists of the temple gate, Guanyin pavilion, which were rebuilt in the Liao Dynasty, and east and west side halls. The Guanyin pavilion is the oldest wooden pavilion existing in China. Standing in the center of the Guanyin Hall, the 16-meter-high statue of Guanyin that carved in the Liao dynasty, with one big head and 10 small heads, so-called the 11-faces Guanyin statue, is the largest terracotta figure of its kind in China.
It is said that Yan Song, an official of the Ming Dynasty, inscribed"Dule Temple" on a big board hung above the temple gate, where two large Tianwang statues stand at each side. Reputed as General"Hen" and "Ha" respectively, the statues are precious colored sculptures left from the Liao Dynasty. There are 28 inscription steles handwritten by Emperor Qianlong at the temple. It is a key historic relics unit under state protection.

Edit by: ch