[edit this]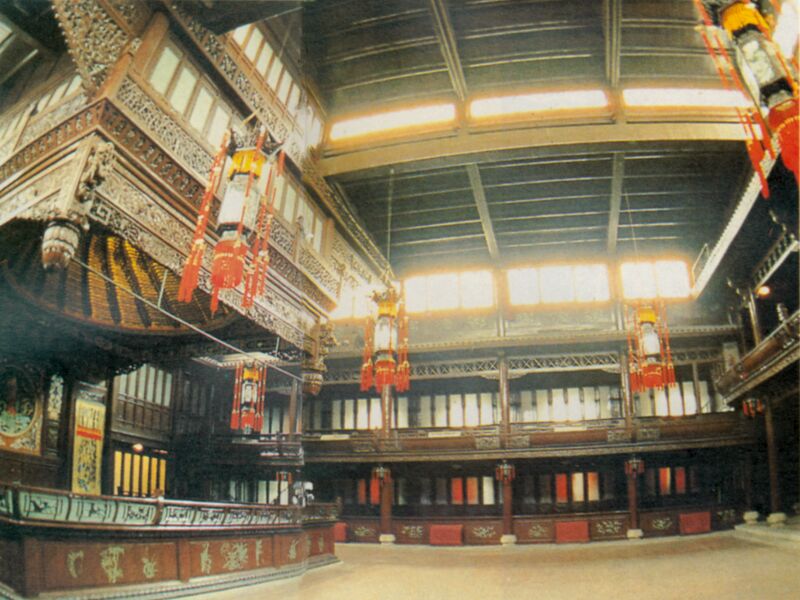 Photo By: ch
[Change Image]
Guangdong Assembly Hall is located at Nanmennei Avenue, Nankai District in the center of old Tianjin City. Now it is Tianjin Drama Museum.
At present, Guangdong Assembly Hall is the largest assembly hall with the finest decorations left from the Qing Dynasty in the city. Integrating the style of architectures in South China and courtyard houses in North China, it is an art rarity of wood structure buildings in China.
Guangdong Assembly Hall was proposed and built by Tang Shaoyi, a customs official of Tianjin, in 1907. The building consists of the entrance halls, principal rooms, side rooms, opera tower, side halls, and suite rooms. It has served as the major location for important patriotic events many times. In 1922, Dr Sun Yat-sen stayed for a short while and delivered an important speech in the entrance halls. Nowadays, a lot of valuable exhibits reflecting Tianjin history of drama, such as stage photos, costumes, properties and theatrical programs are on display in here.

Edit by: ch