[edit this]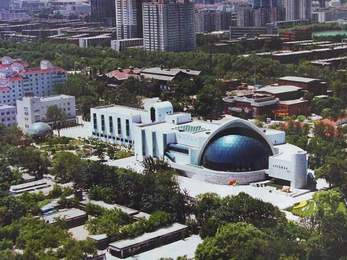 Photo By: ch
[Change Image]
Tianjin Natural History Museum is seated at No. 206 Machang Road, Hexi District. It is one of the museums enjoying the longest history and richest mineral and biological collections.
Tianjin Natural History Museum began in 1914 with its original name "Musee Hoang-Ho Pai-Ho". In the interest of this legacy, the Municipal People's Government rebuilds this museum in 1997. The new museum occupies a title of 20,000 square meters, with the main building taking up 12,000 square meters. On the 1st of October, 1998, it has opened to public.
The museum is divided into the exhibition halls such as reptile, ancient mammal, zoo tope, aquatic animal, marine shell, world insect and subtropical halls. With palaeo-biology, animal and plant as major specimens, it preserves nearly 380, 000 specimens, including more than 1, 000 pieces of the fitst or second class in China, with the most precious being the fossils of palaeo-biology.

Edit by: ch